W.A.V.E.S. is a unique organization that allows small groups of physically and mentally challenged people to experience a day of fishing and sightseeing on the Great South Bay, which is located on Long Island's South Shore from May to November. It is equipped to handle wheelchairs, walkers, canes and any other special needs of our guests, including the blind. We have worked successfully with the most challenged populations of children and adults who suffer from  autism,  MS,  MD,  spinal chord injuries,  traumatic brain injuries, Downs Syndrome and all disabled veterans. We provide the boating, fishing, bait and tackle all for free. Just bring your lunch! For the sightseers we have a pleasant cruise around Captree State Park to the historical Fire Island Lighthouse.  


 W.A.V.E.S.  (Wheelchairs and Veterans Enjoying Summer, Inc.) is dedicated to aiding those in need who in turn teach us joy, enrich our lives together and give us a sense of personal fulfillment in helping others. In you are interested in volunteering in any way, please click on the envelope below and provide your name, address, phone number and a brief bio. You have our heartfelt thanks!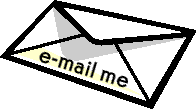 As W.A.V.E.S. is a non-profit 501 (c)(3) organization dedicated to helping those less fortunate, we rely on your generous donations and volunteering efforts to keep our program running. We are so grateful to and sincerely thank our valued members and donors whose generosity continues to make a profound difference in the lives of many. 

If you would like to make a donation, please send a check or money order to:

W.A.V.E.S.

Wheelchairs and Veterans Enjoying Summer, Inc.

754 Shore Walk

Lindenhurst, New York 11757

​Phone (631)-957-1838

To make a reservation, please call:    (631)-495-6105

Children must be accompanied by a parent or guardian. Kip's Boat has zero tolerance for the use of alcohol or drugs.

8 year old Brady Gil and his little brother Travis from Massapequa raised $261 this past summer and donated it to W.A.V.E.S. last week. What a wonderful act of selfless giving and paying it forward!